Natrium Acetate Trihydrate
Natrium Acetate Trihydrate
NUOXIN

LIANYUNGANG

10000Tons/year
Sodium acetate (trihydrate) can be used to preserve processed meats and it is often used in combination with other acid based preservatives like lactates and propionates.
Acidity regulation (buffering) Sodium acetate (trihydrate) mixed with acetic acid forms a pH buffer, which can be used to stabilise the pH of foods in the pH-range from 3 to 6.
Flavoring agent Sodium acetate(trihydrate) is used in combination with sodium diacetate and other acids as a flavoring agent in various meat products and ready meals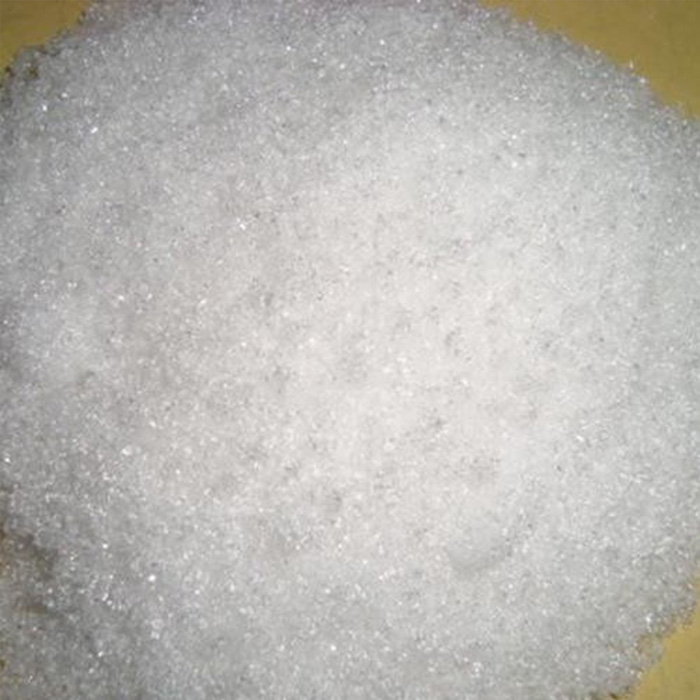 Chemical name:sodium acetate (trihydrate)
Molecular formula:CH3COONa.XH2O(X=3)
Molecular weight:136.084
Cas No:6131-90-4
Einecs No:204-823-8
ITEM

GB25538-2010

FCC-V

E262(ii)

Appearance

Colorless or white crystalline powders or crystal

Smell

Without odor

Assay C2H3NaO2(as dry basis) ≥%

99.0-101.0

99.0-101.0

98.5

PH (1% Aqueous Solution) 20℃

------

------

8.0-9.5

Alkalinity as NaOH ≤%

pass

0.05

------

Potassium test ≤%

pass

pass

------

Loss of drying(120℃ 4hours) ≤%

36.0-42.0

36.0-41.0

36.0-42.0

Formic acid and Oxidizable substances w ≤%

pass

------

pass

Arsenic (As) ≤%

------

------

0.0003

Lead(Pb) ≤%

0.0002

0.0002

0.0002

Mercury(Hg) ≤%

------

------

0.0001
Specification
Property: it is flammable and can be weathered in the air .,Soluble in water, slightly soluble in ethanol, insoluble in ether.when heated to123℃,it will lose crystalline water .
Application:Food-grade sodium acetate is used to preserve processed meat and is often used in combination with other acids(Lactic acid and propionate) as a preservative..Medical-grade sodium acetate can be used in the preparation of hemodialysis and the production of peritoneal dialysis fluid, insulin and infusion fluid.
Packing:25kg poly woven bag or kraft paper bag lined with PE bag .
Storage:store in a tightly sealed container in cool ,dry,well ventilated area.