Sodium Acetate Trihydrate 6131-90-4 Pharmaceutical Grad
Sodium Acetate Trihydrate 6131-90-4 Pharmaceutical Grad
NUOXIN

LIANYUNGANG

10000Tons/year
sodium acetate(trihydrate) of food grade conforms to FCC and E262(ii) and FAO/WHO ,and got ISO,HALAL,KOSHER ,BRC cerficates.

We have big quantity stock for customers' requirement .

Sodium acetate (trihydrate) can be used to preserve processed meats and it is often used incombination with other acid based preservatives like lactates and propionates.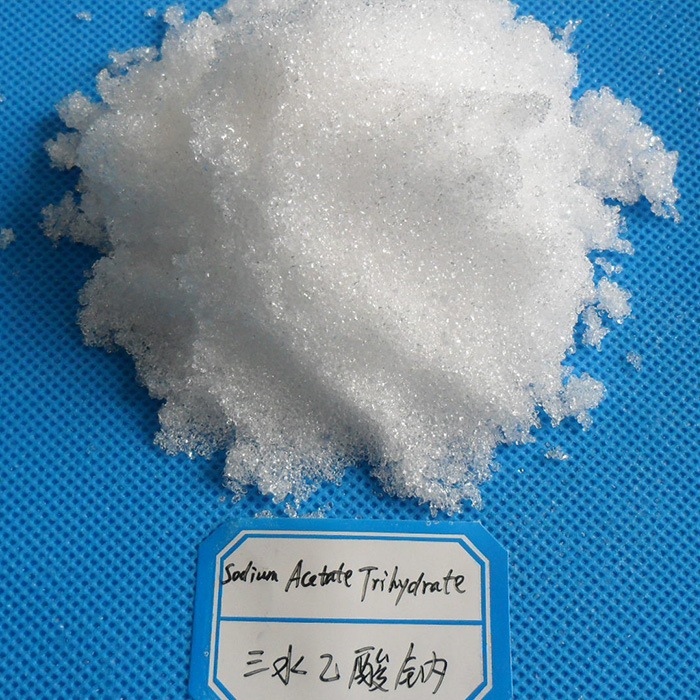 Chemical name:sodium acetate (trihydrate)
Molecular formula:CH3COONa.XH2O(X=3)
Molecular weight:136.084
Cas No:6131-90-4
Einecs No:204-823-8
ITEM

GB25538-2010

FCC-V

E262(ii)

Appearance

Colorless or white crystalline powders or crystal

Smell

Without odor

Assay C2H3NaO2(as dry basis) ≥%

99.0-101.0

99.0-101.0

98.5

PH (1% Aqueous Solution) 20℃

------

------

8.0-9.5

Alkalinity as NaOH ≤%

pass

0.05

------

Potassium test ≤%

pass

pass

------

Loss of drying(120℃ 4hours) ≤%

36.0-42.0

36.0-41.0

36.0-42.0

Formic acid and Oxidizable substances w ≤%

pass

------

pass

Arsenic (As) ≤%

------

------

0.0003

Lead(Pb) ≤%

0.0002

0.0002

0.0002

Mercury(Hg) ≤%

------

------

0.0001
Specification
Property: it is flammable and can be weathered in the air .,Soluble in water, slightly soluble in ethanol, insoluble in ether.when heated to123℃,it will lose crystalline water .
Application:Food-grade sodium acetate is used to preserve processed meat and is often used in combination with other acids(Lactic acid and propionate) as a preservative..Medical-grade sodium acetate can be used in the preparation of hemodialysis and the production of peritoneal dialysis fluid, insulin and infusion fluid.
Packing:25kg poly woven bag or kraft paper bag lined with PE bag .
Storage:store in a tightly sealed container in cool ,dry,well ventilated area.