Sodium Propionate Cas 137-40-6
Sodium Propionate Cas 137-40-6
NUOXIN

LIANYUNGANG

10000Tons/year
We can have big quantity stock in warehouse , and we got ISO,HALAL,KOSHER ,BRC cerficates.
For sodium propionate food grade, we can conforms to GB25549-2010, FCC10 and the latest E281.
Bakery products preservation :Sodium propionate is an effective growth inhibitor of most molds and some bacteria. It is widely employed in various bakery products to prevent mold and rope formation and to extend the normal shelf life.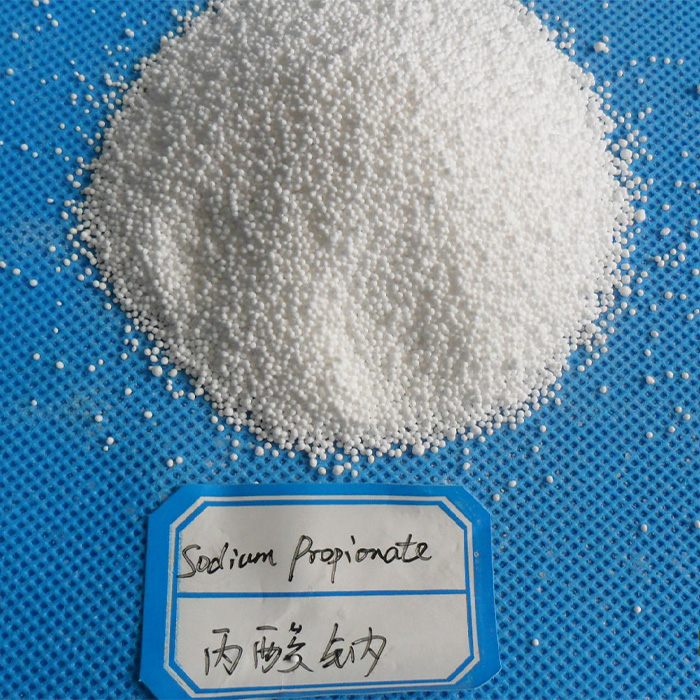 Chemical name:sodium propionate
Molecular formula:C3H5NaO2
Molecular weight:96.06
Cas No:137-40-06
Einecs No:205-290-4
ITEM

GB25549-2010

FCC-V

E281

Appearance

White crystalline granule or crystalline powder

Smell

odourless or slightly ethyl butyrate

assay (as dry basis) ≥ %

99.0-100.5

99.0-100.5

99.0

Insoluble in water ≤ %

0.10

------

------

PH (10% Aqueous Solution)

------

------

8.0-10.5

Loss on drying ≤ %

------

------

------

Alkalinity(as Na2CO3)

------

Pass test

Pass test

Heavy metals(as pb basis) ≤%

0.001

0.001

0.001

Arsenic (as As203) ≤%

0.0003

------

0.0003

Mercury(Hg) ≤%

------

------

0.0001

Iron(Fe) ≤%

0.003

0.003

0.003

Moisture(KF)

------

1.0

1.0
Specification
Properties:1g of this product can be dissolved in 1ml of water,25℃ or 24 ml of ethanol.
Application:Have special effect on preventing yellow aspergillin, but little on yeast. EEC approves it used in dairy products, bakery products, cheese etc.. Also can be used as inhibition agent of ticky substances in beer.
Used as leavening agent, dough conditioner, buffer, tissue improver, curing agent, nutritional supplements, chelating agent etc. in the food industry such as leavening agent of baking products or cakes. Fermentation assistant agent, buffer, pectin curing agent (gel) of bread and biscuit,tissue modifier of the yeast food meat products. When used in brewing, can increase the saccharifying power, improve fermentation ability.
Packing:25kg poly woven bag or kraft paper bag lined with PE bag .
Storage:store in a tightly sealed container in cool ,dry,well ventilated area.